I'm old and am accustomed to spending time alone; even so, I'd be hard pressed to choose between the Saudi barbarism of canning and he US barbarism os indefinite solitary confinement.
It's no good joining Mercutio in saying "a pox[?] on both your houses"; curses are no longer effective; urge kindness whenever you can. Urge Governor Jerry Brown to abolish solitary confinement in the Pelican Bay prison. Close all prisons; use creative alternatives.
Global outrage at Saudi Arabia as jailed blogger receives public flogging
Kingdom stays silent as protesters contrast its opposition to Paris attacks on free speech with its own attacks on free speech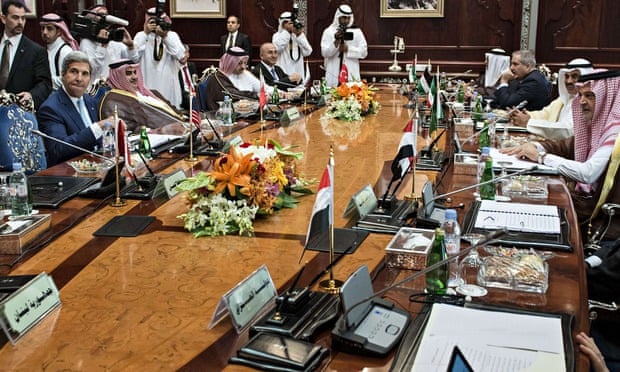 Anger at the flogging – carried out as the world watched the bloody denouement of the Charlie Hebdo and Jewish supermarket jihadi killings in Paris – focused on a country that is a strategic ally, oil supplier and lucrative market for the US, Britain and other western countries but does not tolerate criticism at home.
"He was handcuffed and shackled but his face was not covered. A security officer approached him from behind with a huge cane and started beating him.
"Raif raised his head towards the sky, closing his eyes and arching his back. He was silent, but you could tell from his face and his body that he was in real pain."
Badawi's wife, Ensaf Haidar, told the Guardian from Montreal on Sunday: "Many governments around the world have protested about my husband's case. I was optimistic until the last minute before the flogging. But the Saudi government is behaving like Daesh [a derogatory Arabic name for Islamic State or Isis]."
Saudi Arabia joined other Arab and Muslim countries in condemning the murder of 12 people at the Paris satirical newspaper Charlie Hebdo but angry comments highlighted its double standard in meting out a cruel punishment to a man who was accused of insulting Islam.
One woman at Sunday's Paris solidarity rally carried a placard declaring: "I am Raif Badawi, the Saudi journalist who was flogged." Others protested at the presence of the Saudi foreign minister.
Badawi was sentenced last May to 10 years' imprisonment and 1,000 lashes – 50 at a time over 20 weeks – and fined 1m Saudi riyals (£175,000). He has been held since mid-2012, and his Free Saudi Liberals website, established to encourage debate on religious and political matters in Saudi Arabia, is closed.
He is expected to receive another 50 lashes this Friday.
"Just a reminder," tweeted one Tunisian woman. "Those who criticise Isis, which beheads and flogs people, and lines up children to watch, are the ones who are making excuses for the flogging of a man in Saudi Arabia. They are all Isis."
About 2,500 Saudis have fought with Isis.
The US, EU and others publicly urged Riyadh not to go ahead with the flogging. Britain's Foreign Office said: "The UK condemns the use of cruel and degrading punishment in all circumstances."
A spokesman said on Sunday that concerns about the case continued to be expressed "at all levels". There is no sign that the Saudis' western allies will take any punitive action to back up their protests.
"The Saudis have a policy for inside the country where they want to show that they are pious and protect the faith," said Ali al-Ahmed, of the Washington-based Institute for Gulf Affairs.
"Outside they project the opposite impression, that they are liberals and that it's ordinary people who are savage and conservative.
"That's why the west says: 'Yes, we need to protect the Saudi royals because the alternative is Osama bin Laden.'
"It's worked for the Saudis and it gives the west an excuse not to support any kind of change or reform."
Badawi's punishment is part of a wider campaign against domestic dissent. His lawyer, Waleed Abu al-Khair, was sentenced to 15 years in prison last July because of criticism of human rights abuses.
His case resumes on Monday, with the government reportedly seeking an even harsher sentence.
Fadhil al-Manasif is facing 14 years in prison on charges stemming from his assistance to journalists covering protests over the treatment of Shia Muslims in the Sunni-dominated country.